CHC33015 Certificate III Individual Support Assessment Answer
CHC33015 Certificate III is one of the important branches of nursing. Students who are pursuing this certificate course face problems in finding Certificate III Individual Support Assessment Answers on their own. You for writing assignments need to have in-depth knowledge of the subject.
In the CHC33015 assessment, you need to answer a few assessment questions including
1st Assessment – three major community care common standards
2nd Assessment –the purpose of community care common standards
3rd Assessment  – Briefly explain the term 'duty of care'
You need to have a good knowledge of all the important terms. If you are worried that you don't know much about the subject, you can take help from nursing professionals. Taking help from experienced and skilled professionals will help you in improving your grades in the CHC33015 assessment.
Our nursing assignment helpers have outlined some of the important questions that are covered under the CHC33015 assessment task.
Buy high-quality essays & assignment writing as per particular university, high school or college for Australian student
Learning Outcomes: CHC33015 Certificate III Individual Support Assessment Answers
A student who gets enrolled in this nursing course able to develop the skills and knowledge required to take care of aged and young people with some disability. After gaining skill and knowledge of every term you can work in the home and community care industry. You will learn to work with different individuals and help them in their day to day living and well-being. also, you will learn to take care of them whether in their homes or some other community settings.
You will get an option to choose a specialization in any of the following areas including aging, disability, and home & community. As this is a more practical subject students will not only learn through the classroom. Students will be asked to recognize healthy body systems, maintain personal care and it will be asked to work with different people in different situations.
While doing this certification course you will learn some important skills in following safe work practices. Also, you will need to learn to work in a legal and ethical environment. After completion, of course, you will get different career options including
Personal Care Worker
Personal Carer
Direct Care Worker
Home Help Worker
Support Worker
Respite Care Worker
*This course is provided by TAFE university of Australia.
Stuck with a lot of homework assignments and feeling stressed ? Take professional academic assistance & Get 100% Plagiarism free papers
Questions Covered Under CHC33015 Certificate III Assessment
Explain the purpose of community care common standard.

2. Give a brief description of the term 'duty of care'.

3. Name and explain three community care common standards.

5. State the consequences of a breach of confidentiality.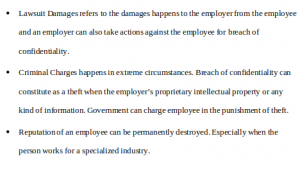 Approaches to solve CHC33015 Certificate III Individual Support Assessments
Approach to Question 1
To know and explain the purpose of community care common standards (chc33015) the students must know the term. You can take reference from the Home and Community Care (HACC) quality review resource to understand more about the purpose of community care common standards.
This is all about providing services to aged and younger people with some of the other disabilities. To make the purpose of community care standards more clear, you must give a proper explanation of the range of community care services.
Approach to Question 2
Students can face problems in answering this question because they need to have full-fledged knowledge of the term Duty of Care. For instance, while explaining any term the first and most important thing is to define the term. So, the students will define the term Duty Of Care concerning healthcare. After that, there is a need to explain the issues related to the term.
Students can also provide examples of the duty of care concerning health care and nursing. The code of ethics for nurses can also be included in the explanation.
Approach to Question 3
The approach follows to answer this question is simple. Students need to mention 3 community care common standards and explain all the three in brief.
Approach to Question 4
While giving CHC33015 Cert 3 Individual Support Assessment Answers, you should know about the legislation title which is Health Records and Information Privacy Act 2002 (NSW). After writing the name and date of the legislation title you should outline the purpose of health information collection in brief.
Approach to Question 5 ofCHC33015 
In this certification course students of nursing come to know that any damage happens to the employer because of any misconduct by the employee who comes under lawsuit damage. After explaining the term breach of confidentiality, you need to mention some of the consequences that take place once the misconduct is done to the employer by the employee.
Our Certificate III Individual Support Assessment Experts suggest you refer to the website of the AHPRA Privacy Policy. You can find good information regarding the CHC33025 Answer.
By following the above-stated approaches, you will be able to make a noteworthy assessment of CHC33015. The approaches to attempt questions are given by our nursing experts who have years of experience in writing assessment answers for this certification course.
Also, the nursing assignment writers have prepared their own samples and assessment answers covering every nursing topic to help nursing students. If you are struggling with your CHC33015 Certificate III Individual Support Assessment Answers, get help from the best academic writers. Choose AustraliaAssignmentHelp.Com to complete your assessment answers.
Stuck with a lot of homework assignments and feeling stressed ? Take professional academic assistance & Get 100% Plagiarism free papers
Take Help From Nursing Experts at Australia Assignment Help
If you are spending a lot of time on the internet finding the most accurate answer for your assessment questions and still you find nothing, it's a big-time loss.
Also, after reading all the approaches to attempt the answer it must be clear to you that you need to have in-depth knowledge of the subject to give every answer. If you lack time and knowledge, don't worry. Contact AustraliaAssignmentHelp.com without giving a second thought.
Some of the highlighting features of Australia Assignment Help
24*7 Assistance: You were busy the whole day doing any important work and you did not get sufficient time to complete the assessment. Get all-day assistance from us. We will provide you CHC33015 assessment answers before the deadline.
Highly researched content: Our assessment helpers make full-fledged research on every answer and then only it is crafted for you. We make sure that our high-quality content helps you in scoring HD grades.
100% Unique Answers: Though no changes can be made in the predefined terms, we never copy and paste the definition and terms as it is. The writers at Australia Assignment Help are so experienced that they easily craft unique answers on their own.
Don't wait for your deadline to cross, place your order with us right now, and get all your assessment answers done by the experts.